Well time has come to write this movie blog. Every month, and I slacked all the way to this point, but here it is. What a list we have. Probably the best list yet! And if you haven't seen any of these yet please do, make a watch list and do work!
Eraserhead: September 28, 1977 Arguably the best cult movie of all time. And to some people it is not an argument, it is without question the best of all time. The third time was a charm for this to sit right with me. I felt it's art and expression more so the first and second time and by the third time I just gave up trying to follow the plot, because it is almost impossible. Please don't even try it is just such a subjective taste that it runs different for everyone. For that Lynch you are a genius. Definitely my favorite cult movie. Happy 38th birthday Eraserhead!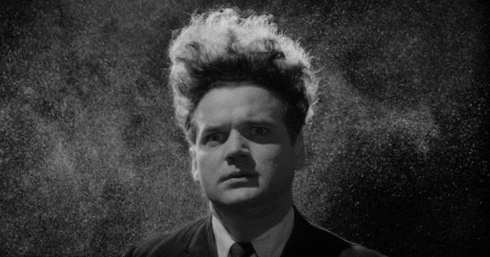 Paris, Texas: September 19, 1984 This movie is beautiful in every sense of the word. Heartfelt, and deeply wrote. The shots and scenery are so incredible and there was the human interest feeling with the father seeing his child. It's been said that it was Kurt Cobain and Elliot Smith's favorite movie.
Citizen Kane: September 5 1941
Regarded as the best film of all time. Citizen Kane is really unexplainable and really engrossing. Why was this movie so big upon it's release? What impact did it create right away to get such attention. A question that is rhetorical and one that will live on. It has it's raw feelings from Charles Foster Kane (Orson Welles), has noticeable similarities with the real life of media mogul and newspaper journalists. One being William Randolph Hurst. The film was seen as depicting the life and personal relationship problems. I found the film to be alltgether worth a time that brings a reason to watch film in it's earliest days. It stands the test of time.
True Romance: September 10, 1993
You know when Tarantino has something to do with the writing piece of a movie it's always worth a watch. Here it is just done so well, and completely unique and new. Gary Oldman wanted everything to do with the role of a white wanna be black ganster. I find that hilarious all on it's own. True Romance is a fun ride with an entertaining stoner Brad Pitt.
Anyway, this movie is enthralling and it had such cinematic vibes that makes it both a classic and a cult.
Goodfellas: September 21, 1990
And finally, Goodfellas the last but certainly not least. Instant classic comes to mind when watching this. Everything, is like a direct cut and copy from my uncle Al's house. Filled with endless quoting and banter, and extreme gun use it's hard not to be bored watching this gem. One of my all time favorites.